Auto Renewal allows you to automatically renew your last Kogan Mobile Prepay Plan when it expires. You can nominate a Visa, MasterCard or American Express card to be debited every time your Prepay Plan is due to expire.
Auto Renewal is automatically enabled when you purchase a Kogan Mobile Prepay Plan.
You can cancel the Auto Renewal feature at any time by simply clicking the "..." button and then clicking Disable Auto Renewal.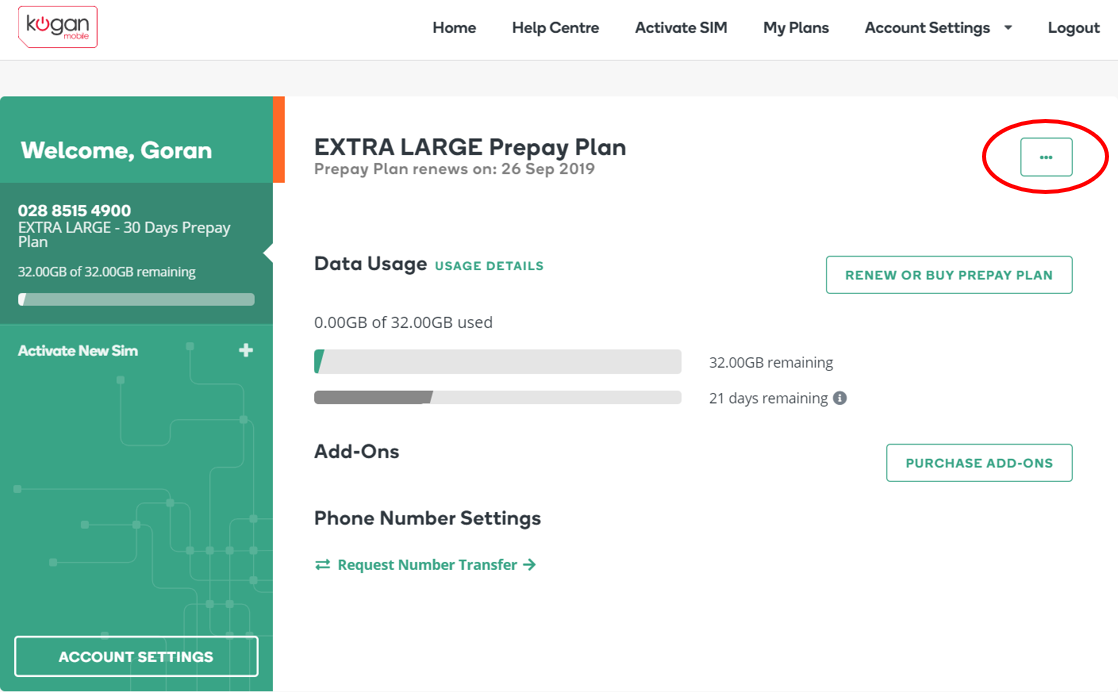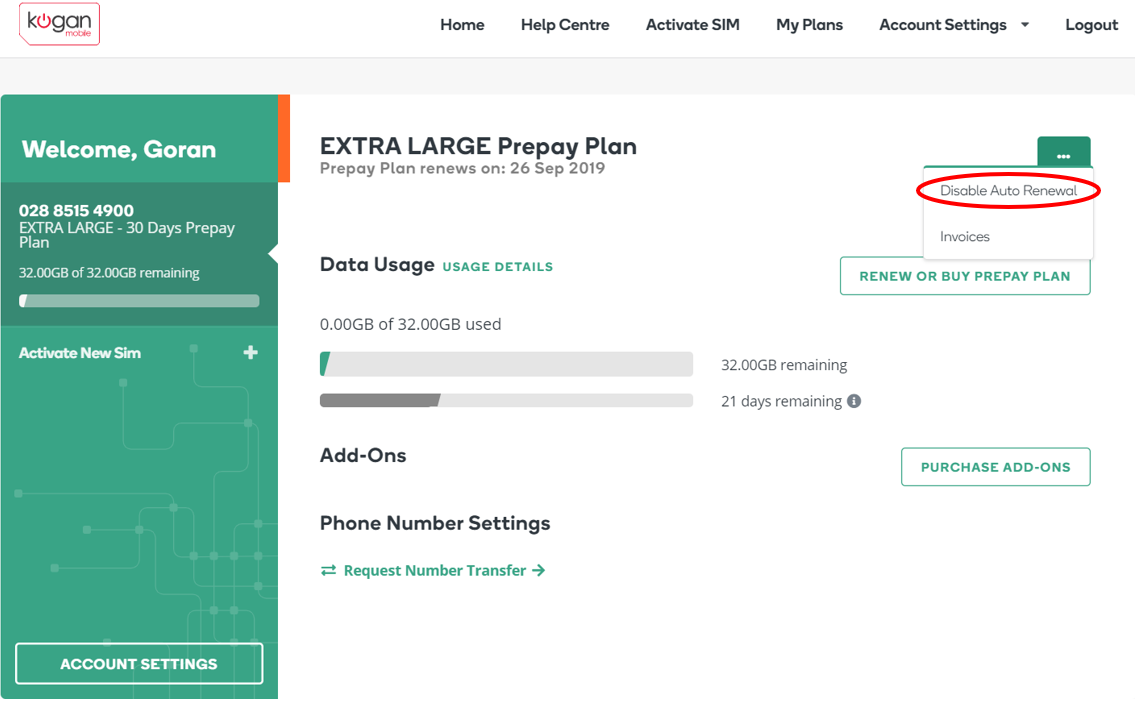 If you have disabled this by accident, or wish to re-enable Auto Renewal, there will be an Enable Auto Renewal button on your home dashboard.